Hungry? Let us help!
Red Bank Community Food Pantry

The Red Bank Community Food Pantry is a non-profit ministry hosted by Red Bank United Methodist Church with church, business and non-profit partners from around the Chattanooga area. Our purpose is to help those who are hungry.
Location
Red Bank United Methodist Church
3800 Dayton Blvd.
Chattanooga, TN 37415
Food Distribution Days & Times
The first and third Thursdays of each month.
First Thursday: 5:00 – 6:30pm
Third Thursday: 5:00 – 6:30pm
If you would like your organization to be involved, please contact Ken Sauer at redbankfoodpantry@gmail.com.
There several ways to volunteer to help from hosting a food drive to handing out food at one of our bi-monthly food distributions. Get involved, today!
Help the 1st or 3rd Thursday of the month Food Pantry operation
Help organize food on shelves and move delivered food to the pantry
Help recruit businesses to hold food drives
Help unpack food or pack boxes in the days before the food pantry runs
Help find corporate and local business sponsors
Help pick up food from food drives and retail locations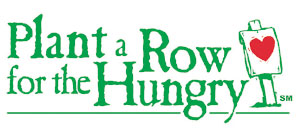 Plant a Row for Red Bank is a people-helping-people project providing a way for area gardeners to share their produce with neighbors served by the Red Bank Food Panty. Here's how it works:
PLANT EXTRA to donate to the Food Pantry.
DEVELOP A RHYTHM of gathering ripe produce the day before distribution days (the 1st and 3rd Thursdays of each month).
DELIVER your produce to the Red Bank UMC office (3800 Dayton Blvd, Chattanooga, Tennessee 37415), open 8am-12pm & 1-4pm.
ANY PRODUCE YOU HAVE RIPENING by the distribution dates is welcome!
Current Collection Needs
At each food distribution, we have a number of items available for recipients in addition to food. Due to complications with COVID-19, we are currently collecting:
Toilet Paper
Paper Towels
Cleaning Products
Sanitary Products
Diapers
Feel free to drop off any of these items at Red Bank United Methodist Church Monday through Thursday 8am – 4pm and Fridays 8am – 12pm.


Beginning July 15th, the food pantry will operate on the 1st and 3rd Thursdays of the month, 5:00-6:30pm, indoors. We will be taking several safety precautions due to covid including masks, temperature checks and hand sanitizer whether you are a client or a volunteer, and whether you have been vaccinated or not. Volunteers will help you "shop" and load your cars but everyone will be required to enter the building to receive food. We look forward to serving you in person!